Smoked Turkeys and Black Friday Sale!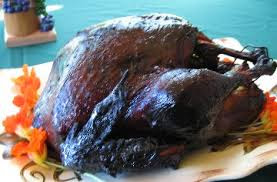 Happy Thanksgiving from Big Mike's BBQ!
Do you love our BBQ? Then a Big Mike's Smoked Turkey and Whole Hog Chopped BBQ needs to be at your Thanksgiving table.
Pork
– pastured whole hog chopped BBQ ($15/lb.)
Turkeys
– butterflied, bacon lined, BBQ sauced, smoked turkey ($6/lb.)
or whole brined turkey dry rubbed and smoked to perfection ($5/lb.)
Fixins
– homemade sausage stuffing, sweet potato casserole, green bean casserole, cream corn, slaw, mac n cheese ($7/pint)
Birds will be between 12-16 lbs. If you want half bird we should be able to accommodate. Pick up times are Wednesday afternoon and Thursday 10am & 2pm. The store will be open for preorders and craft beer sales only on Thanksgiving day until 2pm.
Email today to order your smoked turkey, BBQ or fixins
catering@bigmikesbbqnc.com
Friendsgiving Party
The night before Thanksgiving we will be smoking a whole hog in the parking lot and enjoying the holiday together! Come hang out for a parking lot party and enjoy some amazing craft beers on tap – right now we have Hoppin Frog Boris the Crusher aged in Bourbon Barrels (100 points on Rate Beer!) as the feature draft while we are trying to decide on a couple other fun drafts for the day. Come stock your fridge for the holiday with some amazing local craft beer while you are there.
Black Friday Sale!!!!!
25% off almost everything in the store (craft beer) – some restrictions on a couple rare beers and doesn't apply to growlers – buy one pumpkin beer at regular price and then qualify for 25% off your entire beer purchase – stock up for the Christmas holiday and help us clear out our pumpkin inventory to make room for more Winter beers!
Mark your calendars and get ready to start Thanksgiving off with Big Mike's BBQ. And we thank all of you for your support this year at the new store – what an amazing experience so far!
@bigmikesbbqnc
www.facebook.com/Brew-N-Que